Sprague's Pipit
September 18, 2011
Jones County, SD

This morning I saw three Sprague's Pipits at the traditional location,
a prairie dog colony SW of Richland Dam. It is always a game of
hide and seek, even more so this fall because the vegetation
is higher than usual. Patience usually pays of when the bird
finally moves out into the open.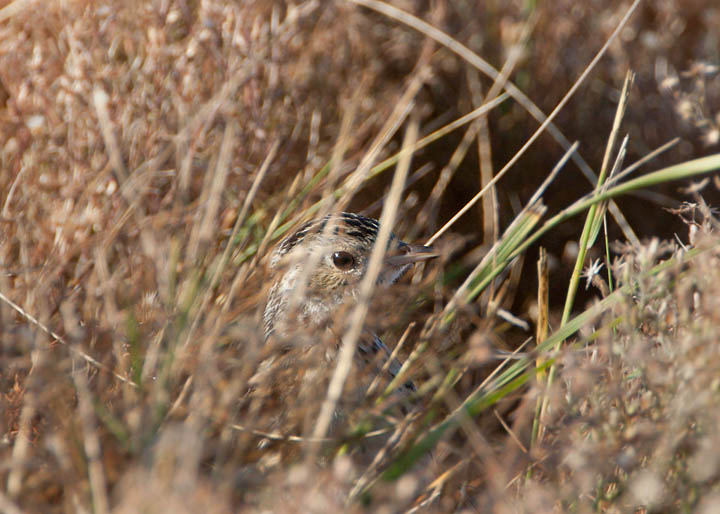 Who sees who?