I've always had a keen interest in the natural world and science. Birding is my favorite hobby, followed by avian photography, but I have many other interests that range from insects, reptiles, amphibians, mammals, plants to just about everything that is alive or fossilized. I have a degree in biology and recently retired from the South Dakota Department of Game, Fish and Parks after 20 years working in the Wildlife Diversity Program. Now, I'm out in the field almost everyday exploring and photographing nature. For several years my bird photography was done with a Nikon 4500 Coolpix and a Pentax spotting scope, a method of photography known as digiscoping. I have since moved on to Canon SLR digital cameras and lenses. Photos taken with this equipment are far superior to those taken by digiscoping.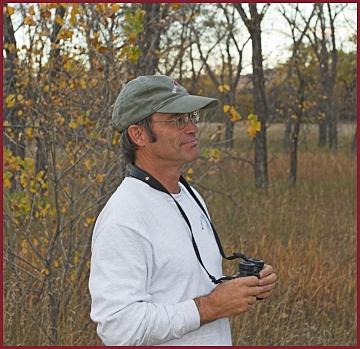 I hope you enjoy my photos and stories.
Doug

Nature and books belong to the eyes that see them.
Emerson
Send email

See my resume

Some of my photo credits include:

Books:
Contributor to Peterson Reference Guide to Woodpeckers of North America
Contributor to American Birding Association for Field Guide to Birds of Colorado
Contributor to American Museum of Natural History for Birds of North America
Contributor to National Geographic Bird Coloration
Contributor to Adventure Publications for Birds of Prey of the West Field Guide
Contributor to Princeton Press for Hawks at a Distance
Contributor to South Dakota State University for Grouse of South Dakota
Contributor to South Dakota Game Fish and Parks: Amphibians and Reptiles in South Dakota; Mammals of South Dakota; Backyard Birds of South Dakota; Owls of South Dakota; South Dakota Diurnal Birds of Prey

Periodicals:
American Birds; Birding; Birder's World; National Wildlife; North Dakota Horizons; South Dakota Conservation Digest; South Dakota Bird Notes; The Loon; Great Plains Research; Alaska Magazine, South Dakota Magazine; Wisconsin Natural Resources Magazine

Photo credits for uses in various publications by Duck's Unlimited; Pearson Education; Environment Canada; Rocky Mountain Bird Observatory; US Fish and Wildlife Service and USDA National Forest Service

South Dakota Birding Trail guides produced by South Dakota Dept. of Tourism: Great Lakes Birding Trail, Southeast, and Glacial Lakes.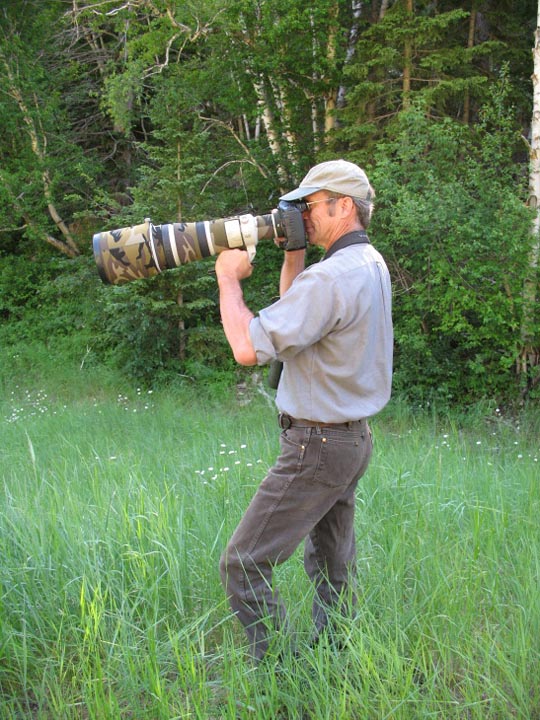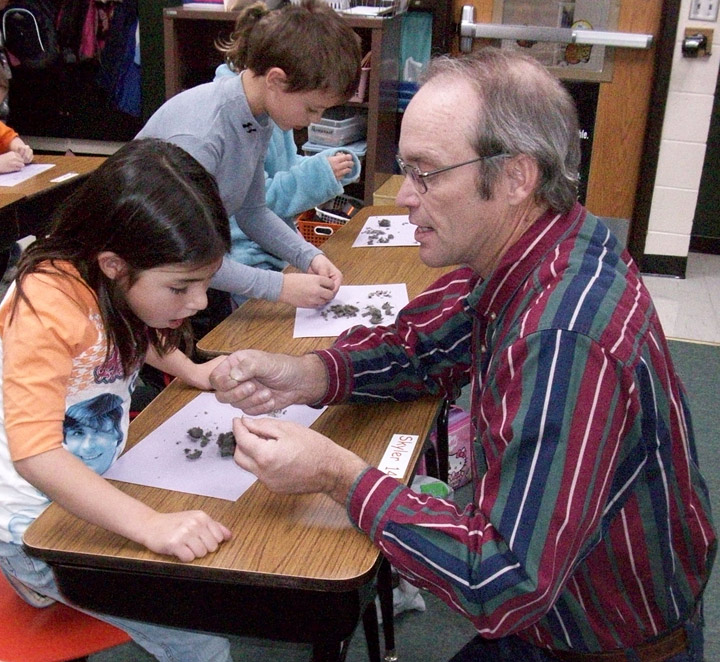 Giving a class on owls and owl pellets.
I've never met a student who didn't find this fascinating.
HOME
---