Juvenile Gyrfalcon photographed north of Fort Pierre, Hwy. 1806
February 2, 2010
My fifth Gyrfalcon of this winter season.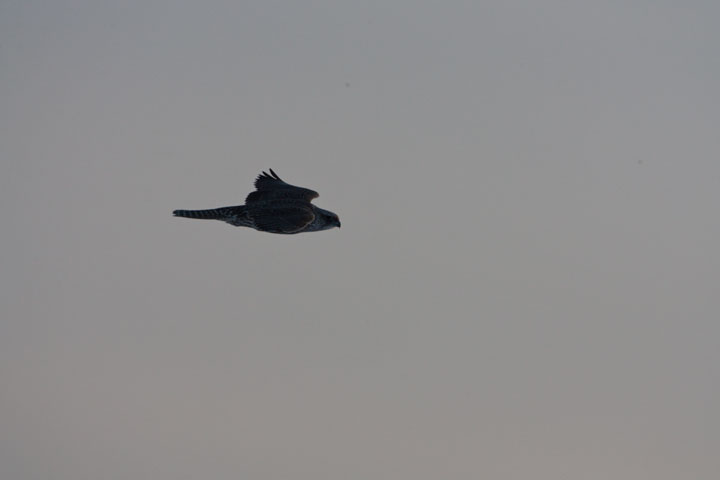 As usual, this gyr flew west into a setting sun obscured by clouds,
so I had no light to work with. The photo above is one of the original photos
I took, all I did is resize it for the web.
The photo below is cropped and processed.
It's amazing how a terrible photo can be salvaged using Photoshop.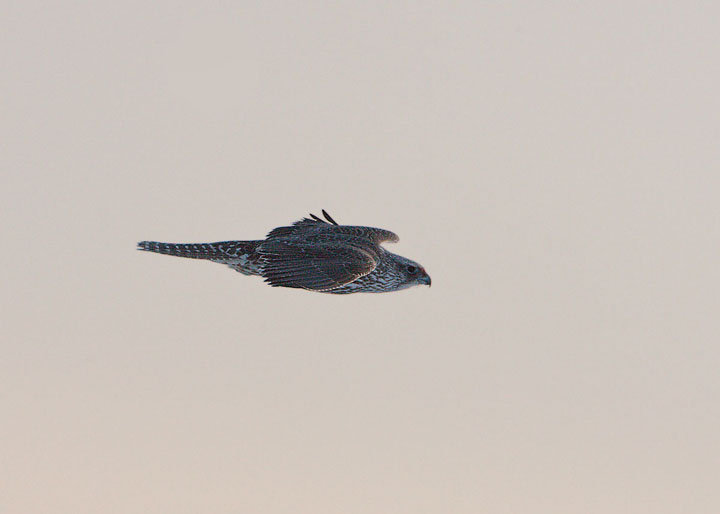 HOME