Juvenile Gyrfalcon photographed Fort Pierre National Grassland
January 17, 2010
My third Gyrfalcon of this winter season.

Terry Sohl called and told me about this gyr he had found on County Line Road. I drove out and we watched it chase some pheasants. It flew west and landed on this pole. I had to shoot toward the sun and the photos looked terrible but with some Photoshop work they came out OK. Terry got some really nice photos before I got there.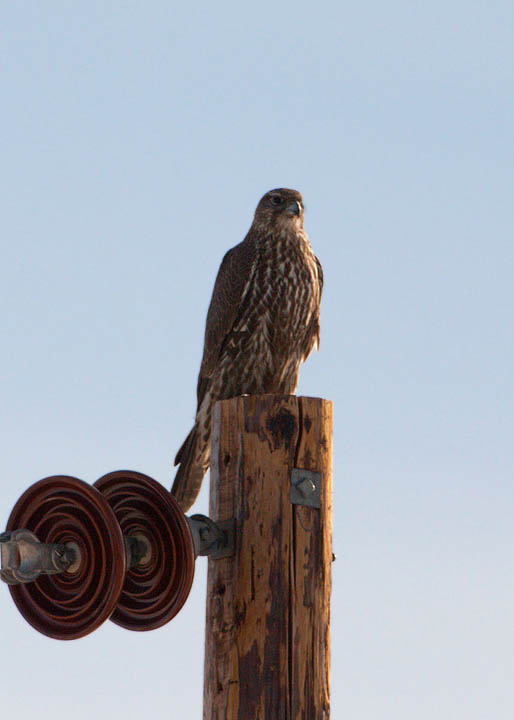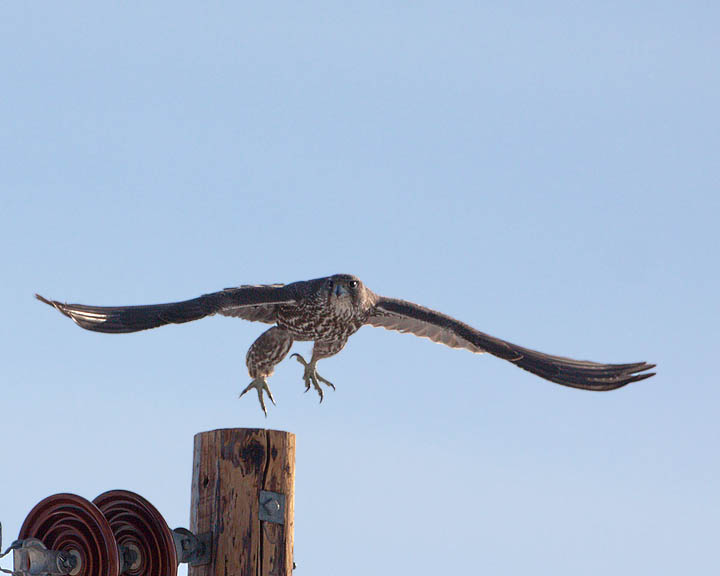 HOME