Prairie Falcon attack on pheasant
Fort Pierre National Grassland
December 18, 2005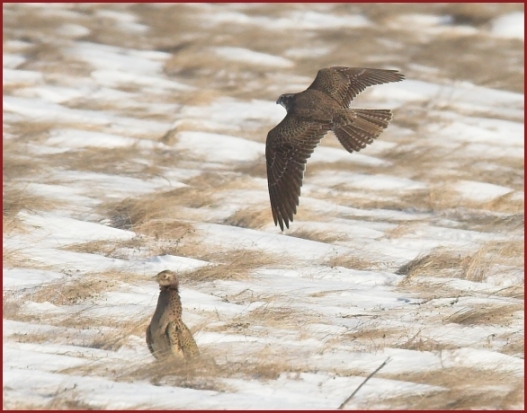 The initial pass, just checking it out....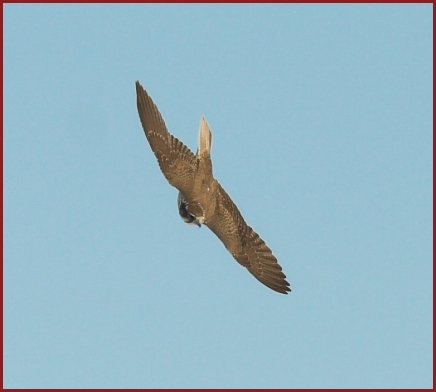 Coming back around....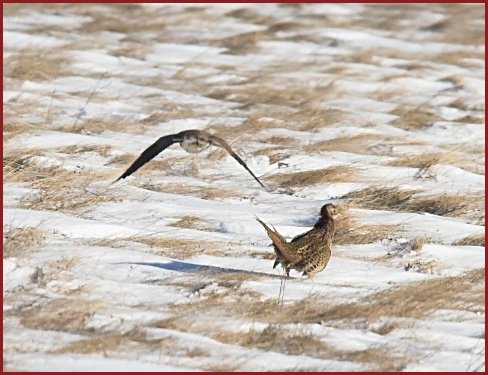 The pheasant doesn't fly, it runs....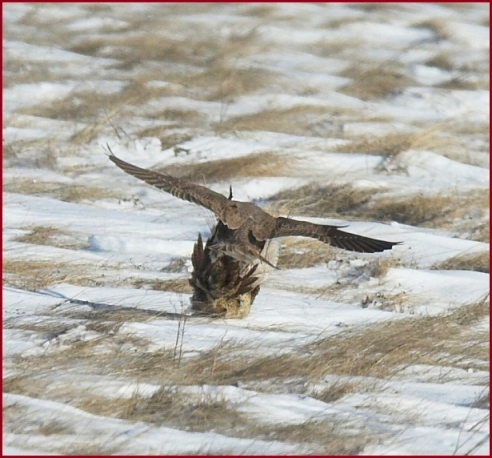 Getting pummeled...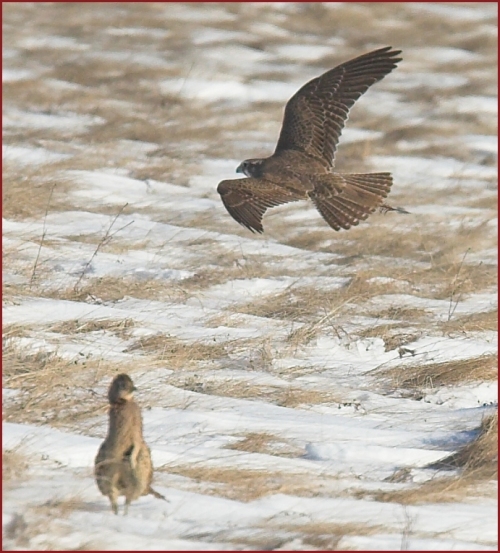 But the pheasant seemed to be OK, it flew off after this attack
before the falcon could come back around...