Thunderstorms over Pierre and Lake Oahe
July 30, 2016

My original intention was to photograph the International Space Station as it passed overhead, but thunderstorms changed my plans. I was at Oahe Dam watching the storms develop, the light was really nice and I was on the backside of the storms. Seemed like a nearly perfect setup.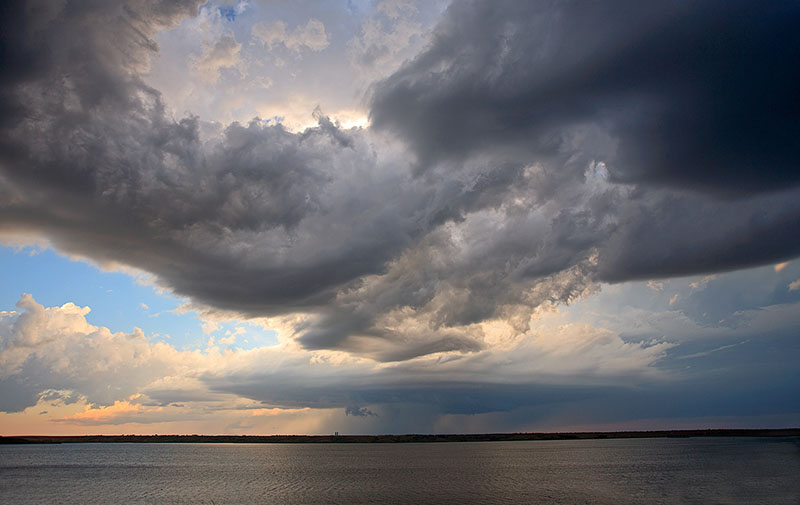 A thunderstorm in the east and another developing overhead.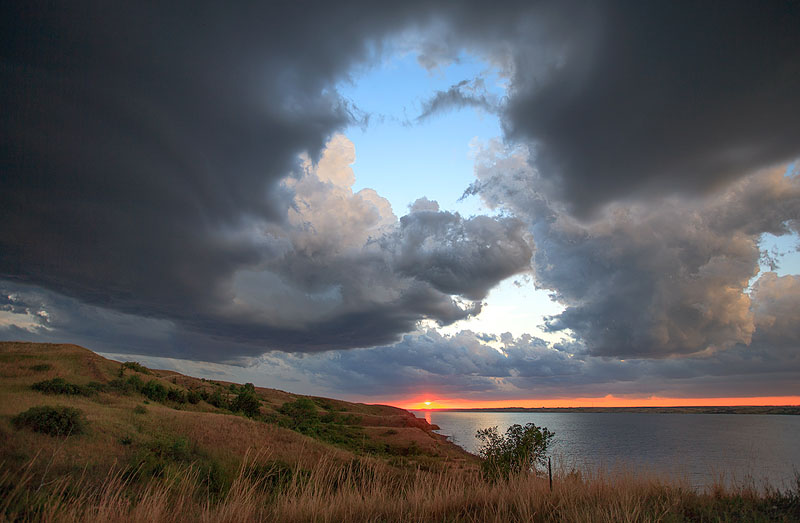 It is just about sunset.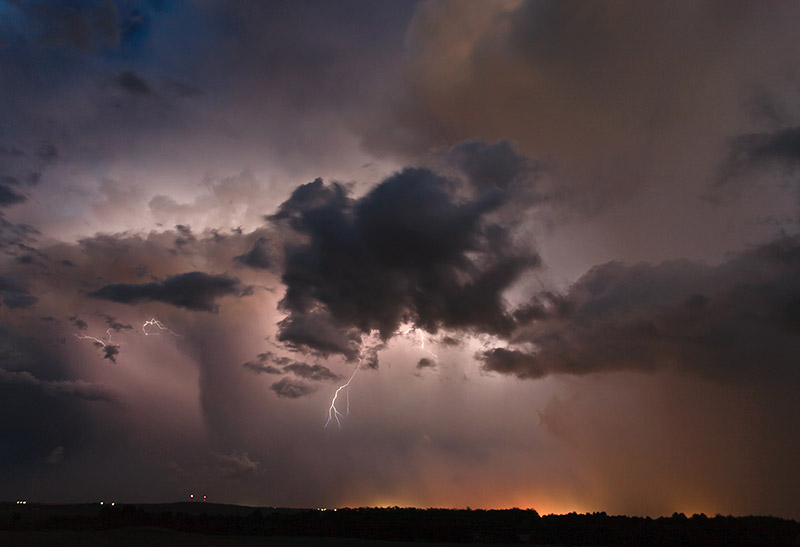 Pierre is in the valley and mostly out of sight, the city lights are creating the orange glow.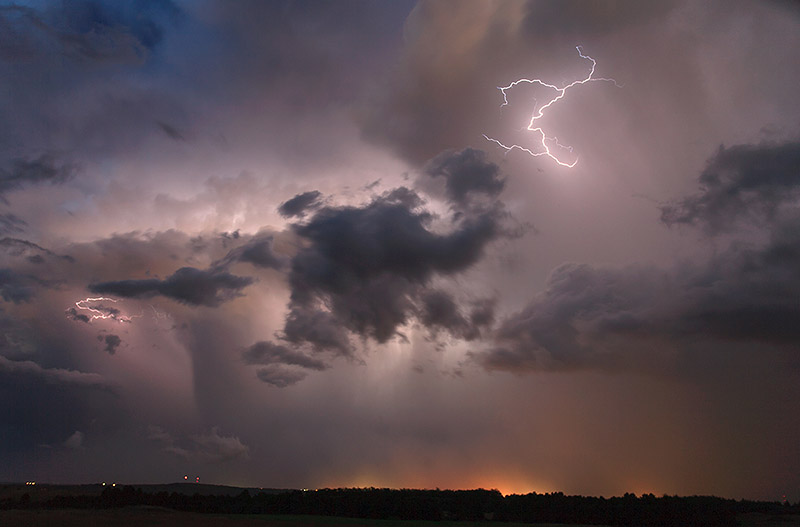 I took nearly 200 photos (20 second exposures), but only kept 45. It was all cloud to cloud lightning, I saw no cloud to ground strikes.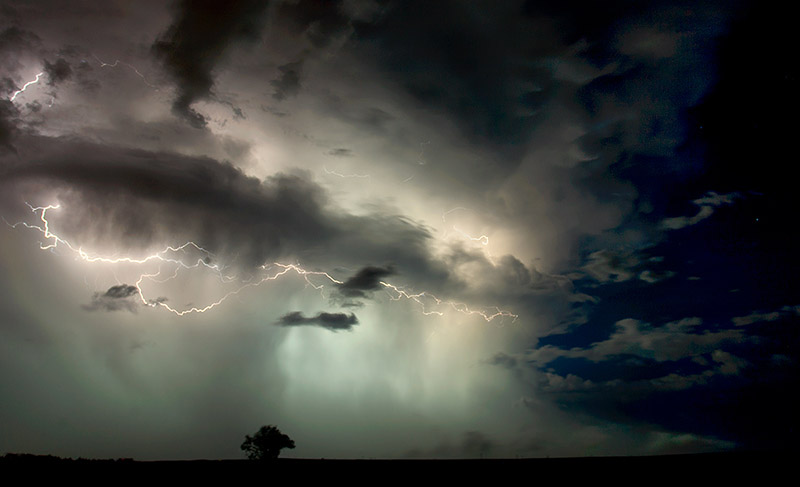 As it got darker, the storm moved further south. Clear sky on the right, a star is visible.
Some areas of Pierre got nearly 2 inches of rain, maybe more. It didn't rain much at all where I was.