More Snowy Owls
February 18 and 19, 2012
North of Pierre along Hwy. 1804 and Hwy. 1806, Cow Creek and Okobojo Creek area
I saw 17 Snowy Owls on February 19th, my best daily count so far this winter.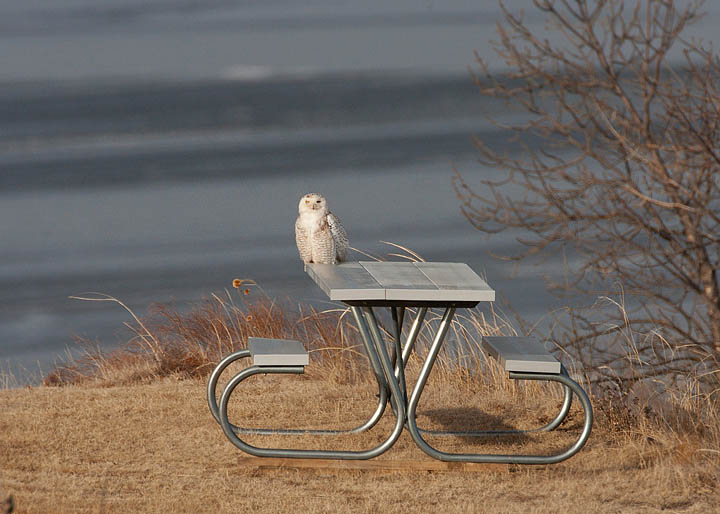 Snowy Owl on picnic table at Okobojo Point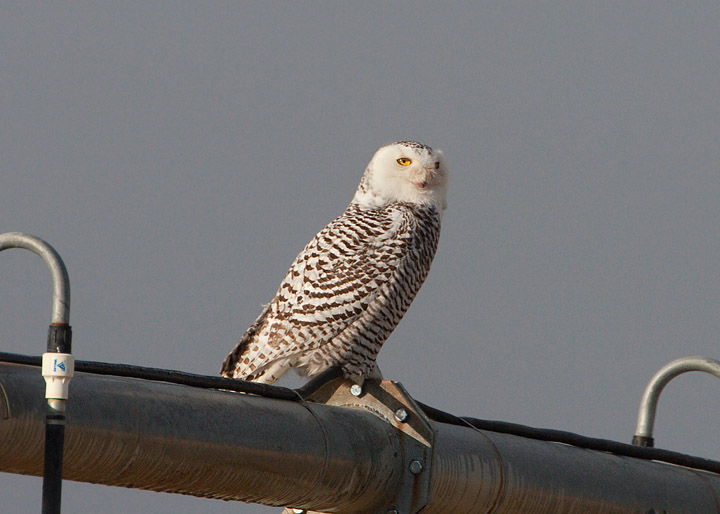 There were three Snowy Owls on
one center pivot, here are two of them, the third one flew off.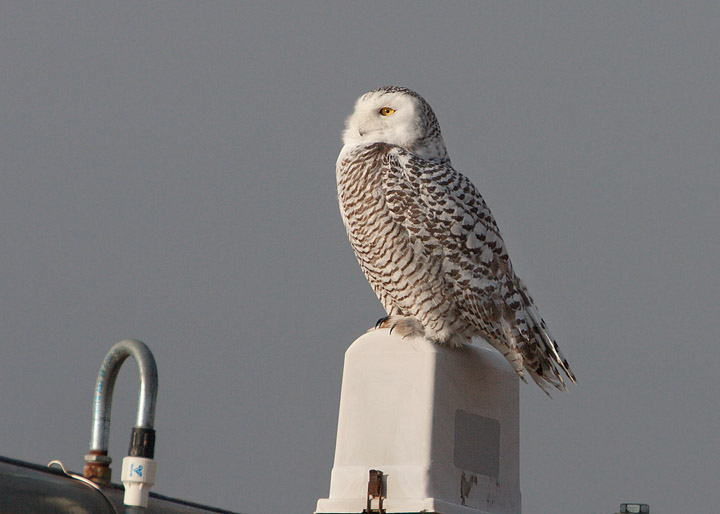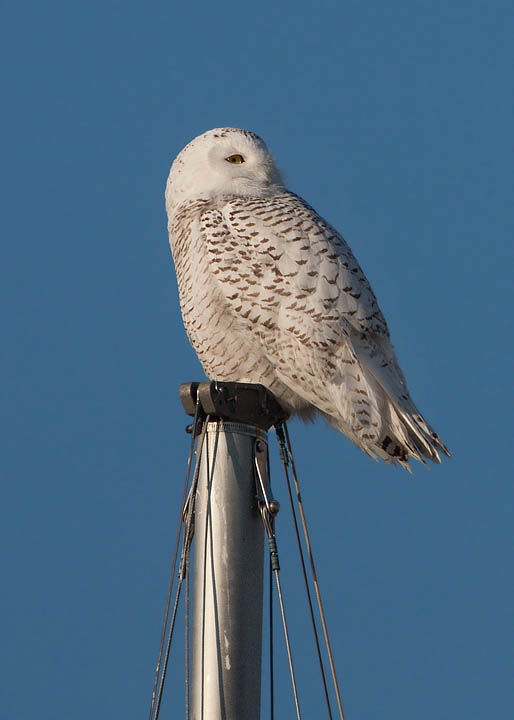 Snowy Owl on mast at Spring Creek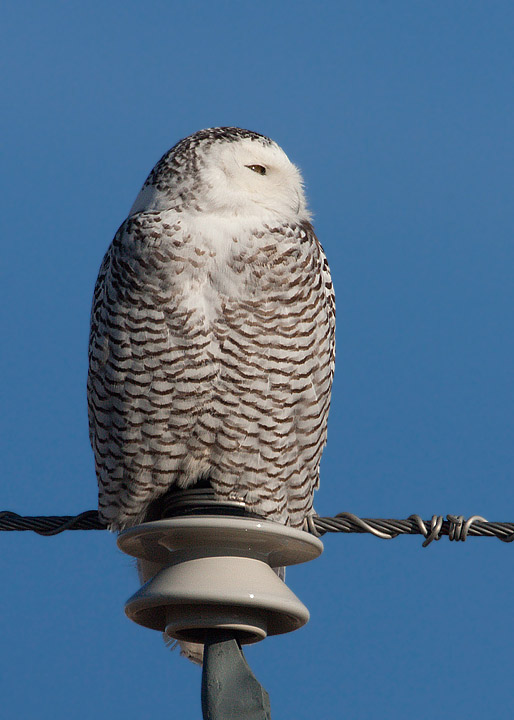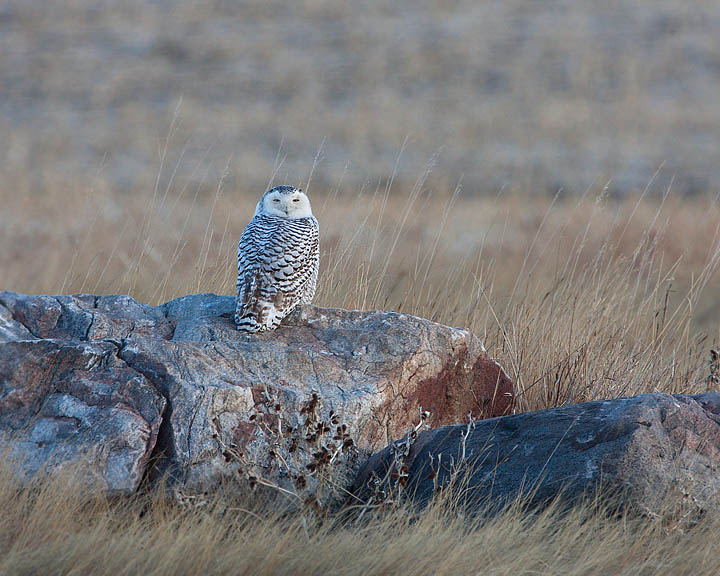 HOME or back to Snowy Owls