Snowy Owls
North of Pierre along Hwy. 1804 and the Cow Creek area
February 15, 2012
I saw nine Snowy Owls and these four were close enough for some nice photos.
Two were very close, on fence posts along the highway.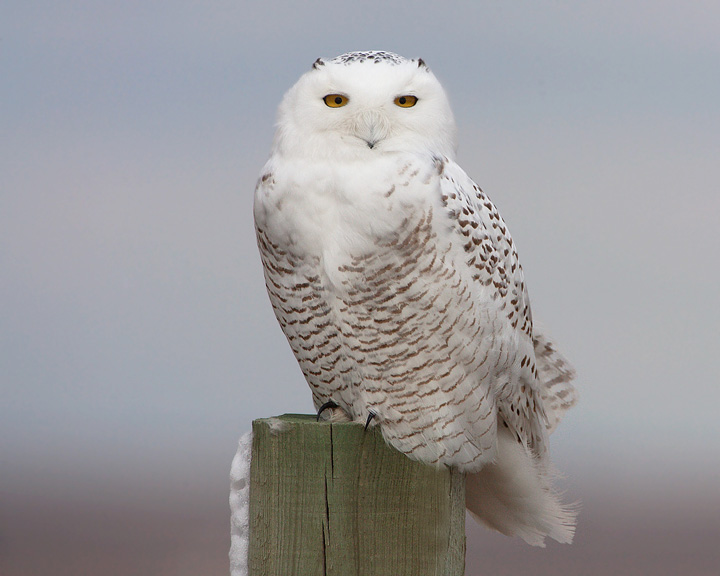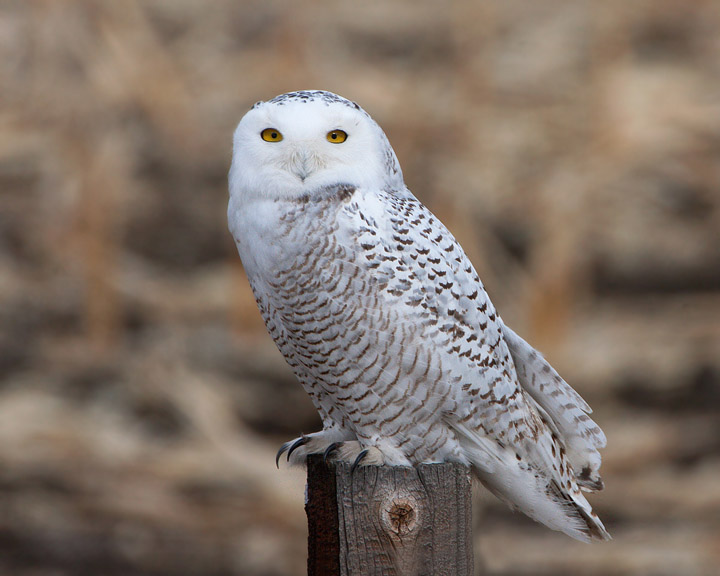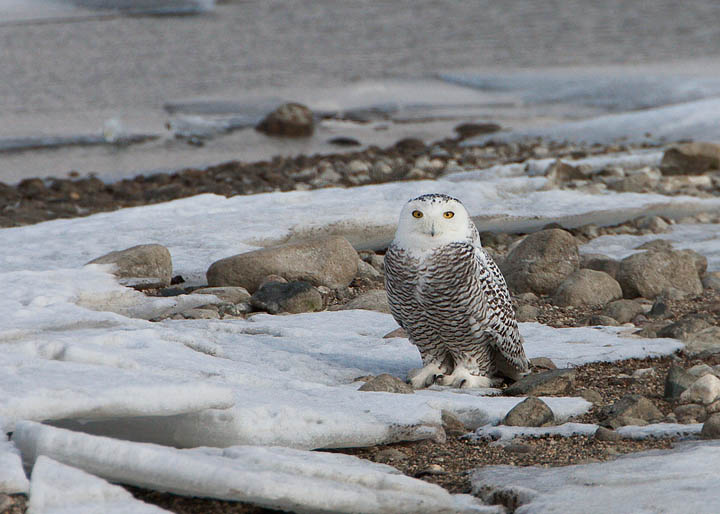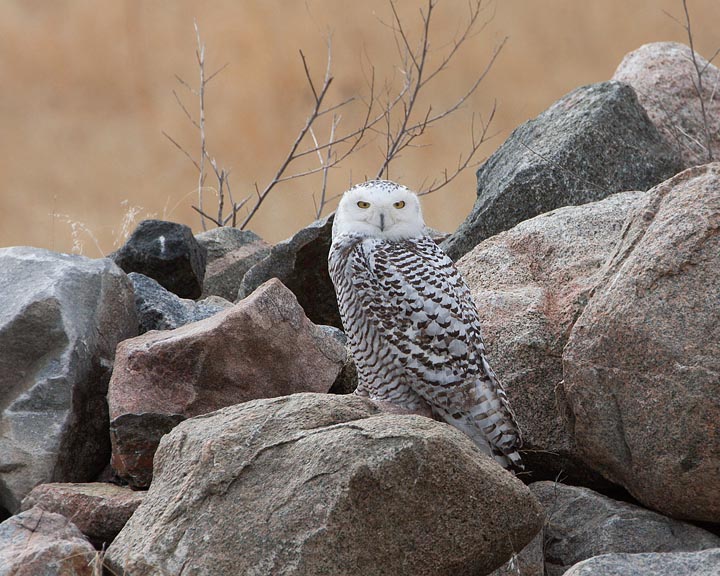 The Snowy Owl on the wind vane was photographed on February 2nd.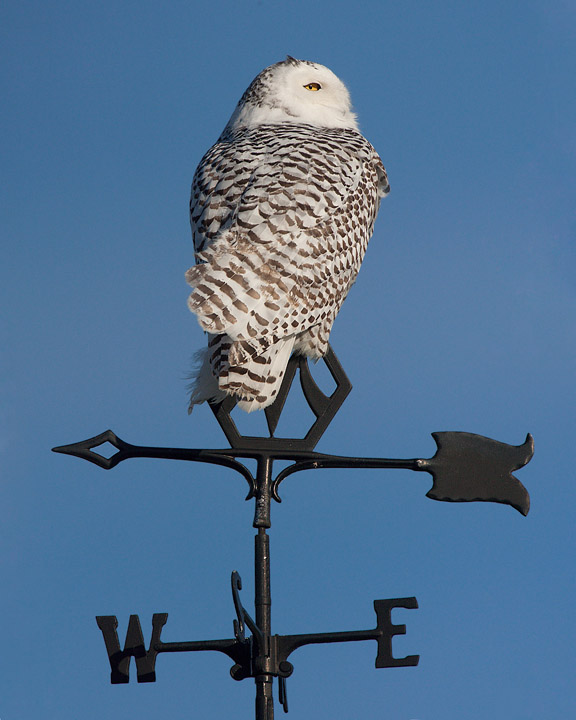 HOME or back to Snowy Owls