Probable Townsend's Warbler x Yellow-rumped (Myrtle) Warbler hybrid
Farm Island
May 1, 2013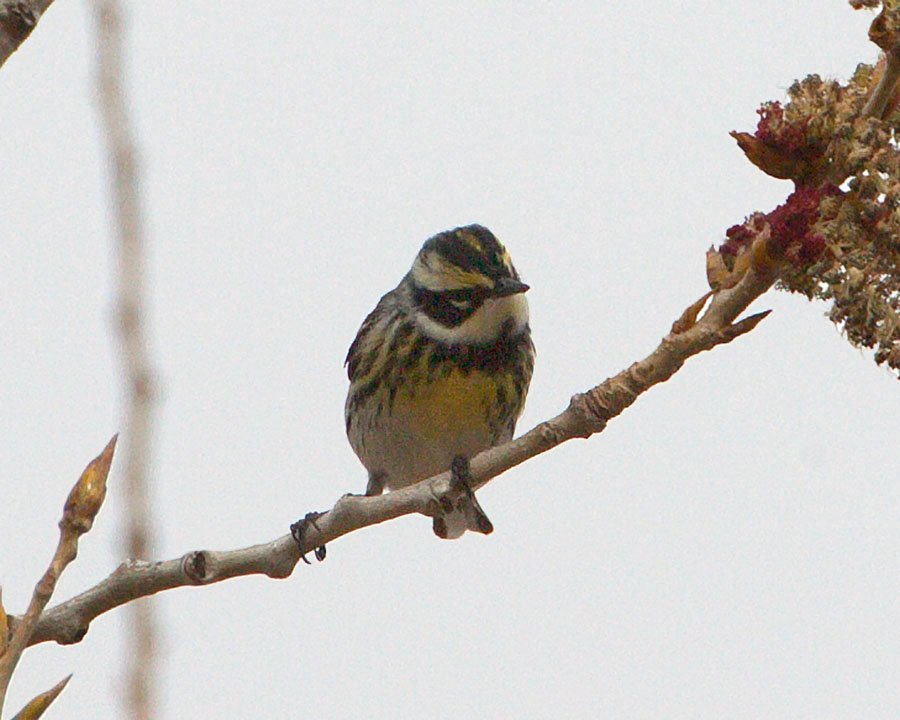 That's the best I can do. This bird has characteristics of a
male Townsend's Warber, but there is lots of white where there should be yellow on the head and throat.
There seems to be a crown stripe.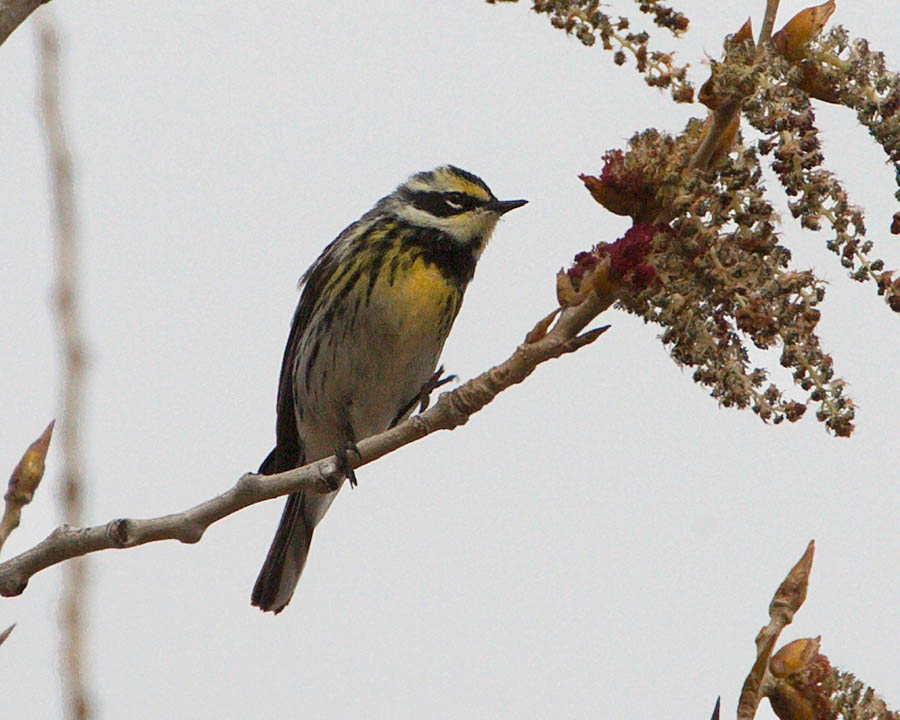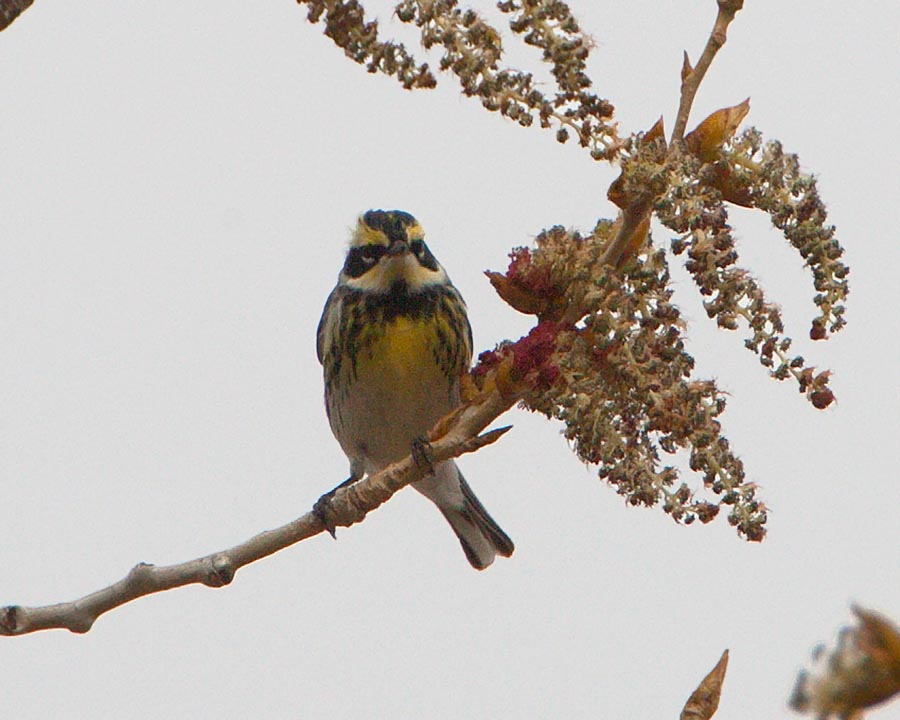 There is a dark spot in the center of the throat, just above the breast band.
I did not get any photos from the side and neither of us could see wing bars.

UPDATE: After receiving several comments and doing some more reading on the subject of
hybrids, it seems most likely this bird is a hybrid Townsend's x Yellow-rumped (Myrtle) Warbler.