Red Knots, Hughes County
May 13, 2016

Ricky Olson called to report there were 7 Red Knots about 19 miles NE of Pierre.
I drove up and they were still there.


It is not a very good place for birding, but the shoulder on the highway is wide enough to pull off.
I got checked by the Highway Patrol while I was there.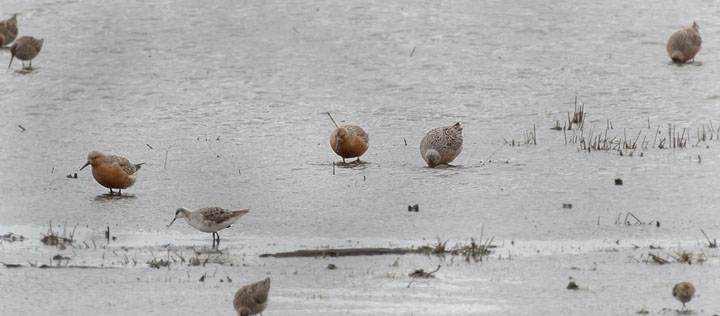 The Red Knots sort of look like dowitchers when their heads are down and were even feeding
like dowitchers, the shorter bill is a good feature to look for.

HOME