Neotropic Cormorant
Oahe Dam, Hughes and Stanley County
July 13, 2015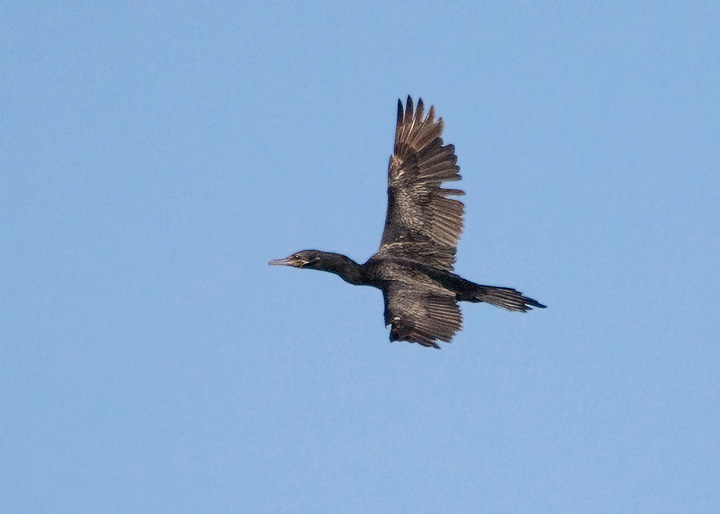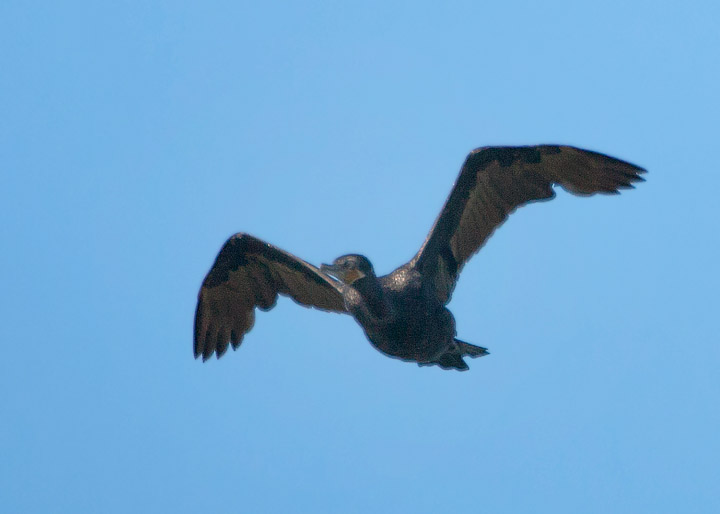 July 17
The Neotropic Cormorant is still here. I saw it on the 15th and again this morning.
Boat traffic flushed all the cormorants off the rocks on the east side and they
landed on the west pond for awhile. I took some more photos, not very good due to
the distance, but they show the size difference between the Neotropic Cormorant and the
Double-crested Cormorants.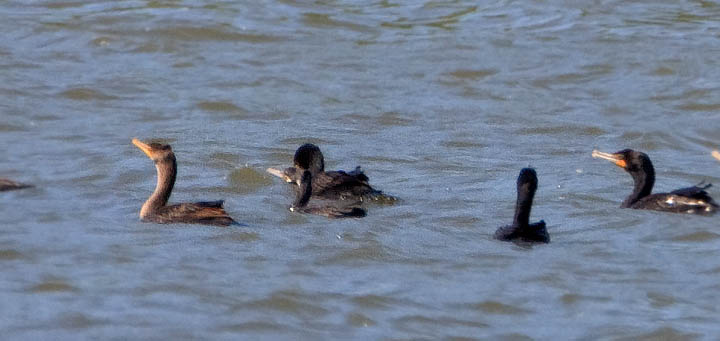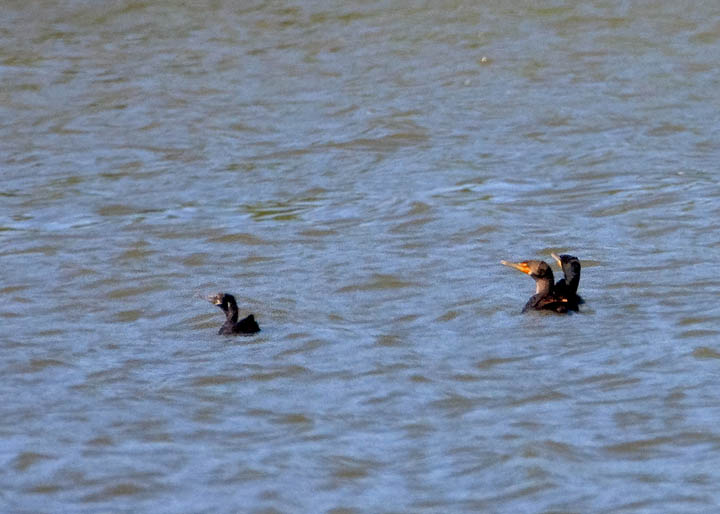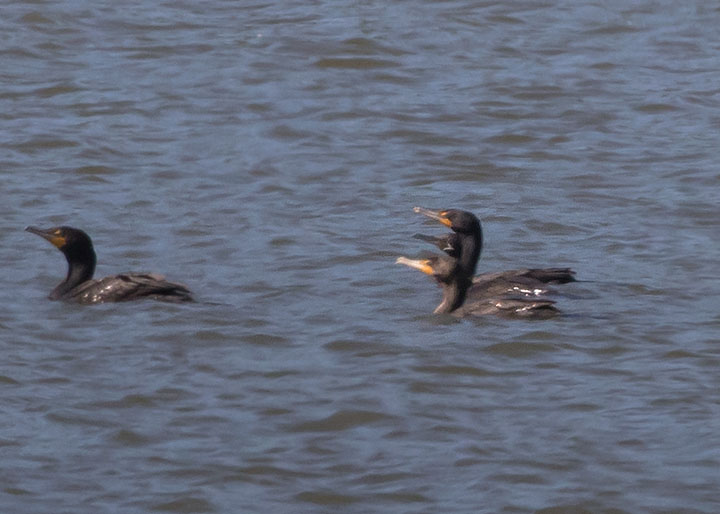 July 19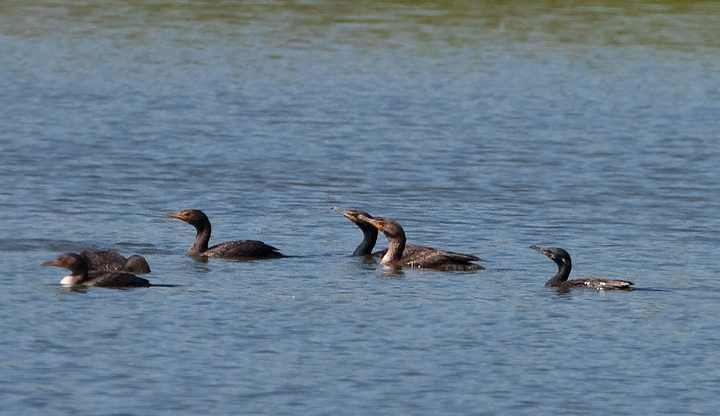 July 20
Still here. This photo was taken as close as I've been able to approach the
Neotropic Cormorant. The cormorants were on the pond west of the tailrace.