Iceland Gull
Legion Cabin beach area, Pierre, SD
December 2, 2014

Ricky called me this morning and said there was an Iceland Gull on Discovery Island.
I had checked there an hour before but it wasn't there then. When I got there, the gull was
still on the island sandbar, but then flew over to the Legion beach area.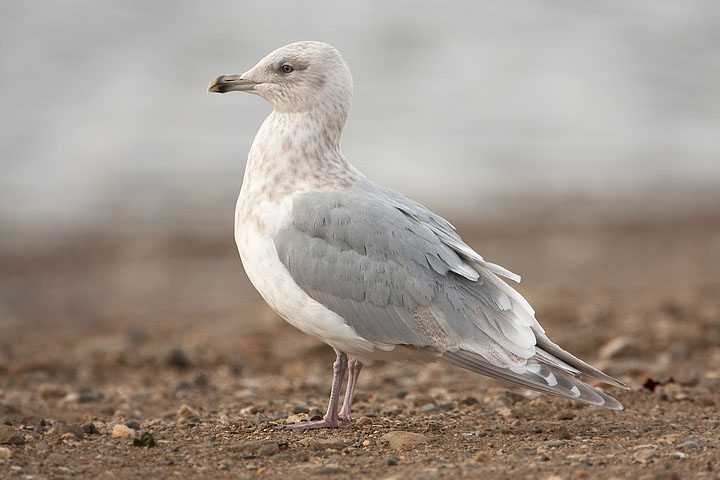 Near full adult plumage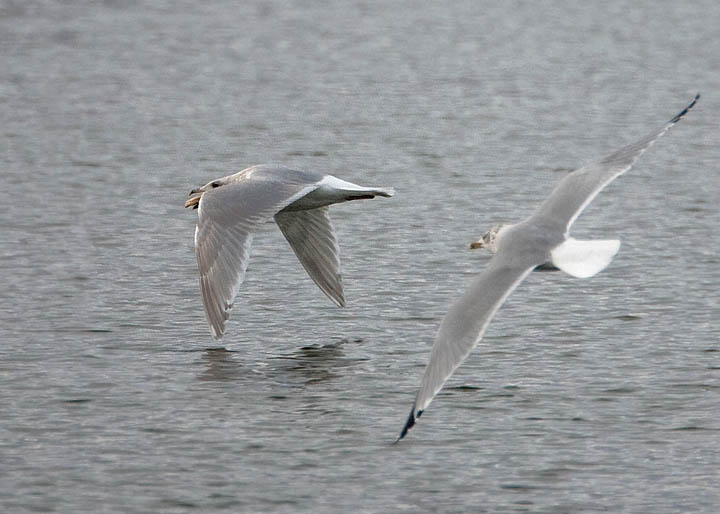 Someone drove up and tossed out some food, the chase is on, giving
some good opportunities for flight shots. Ring-billed gull in hot pursuit.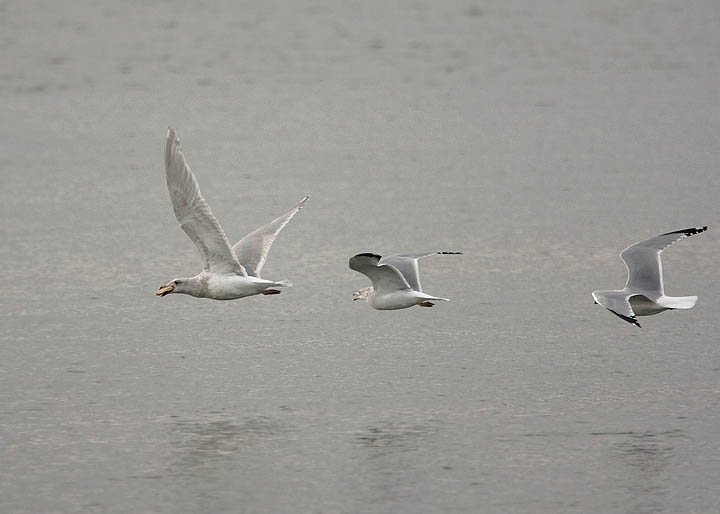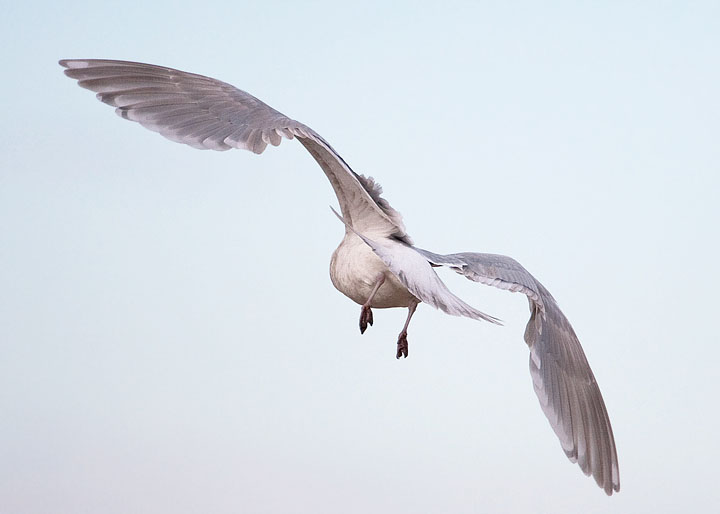 HOME