Bald Eagle takes an American Coot
Laframboise Island Causeway, Pierre, SD
November 25, 2013

I watched this Bald Eagle as it hunted coots.
With no place to hide except underwater, the coots
had to dive, come up for air and quickly dive again.
The eagle tried quite a few times to catch one before
finally succeeding. The photos aren't the best
due to the distance and poor light.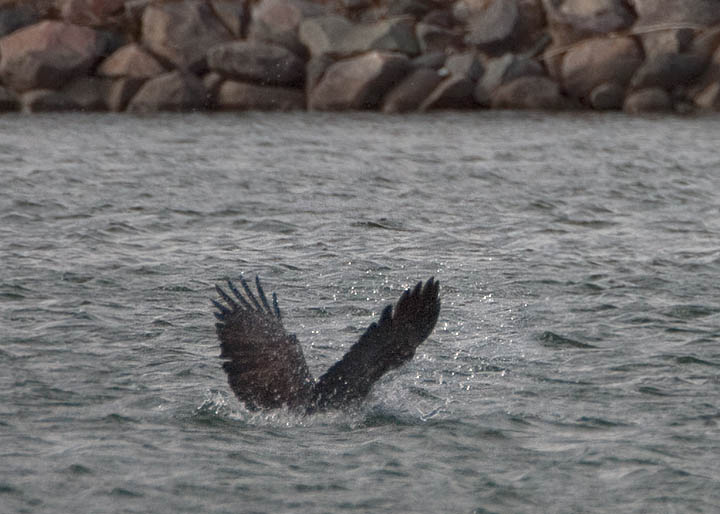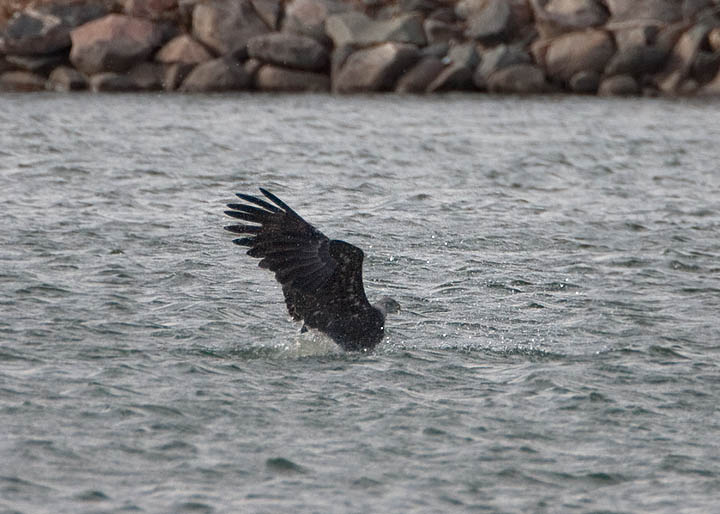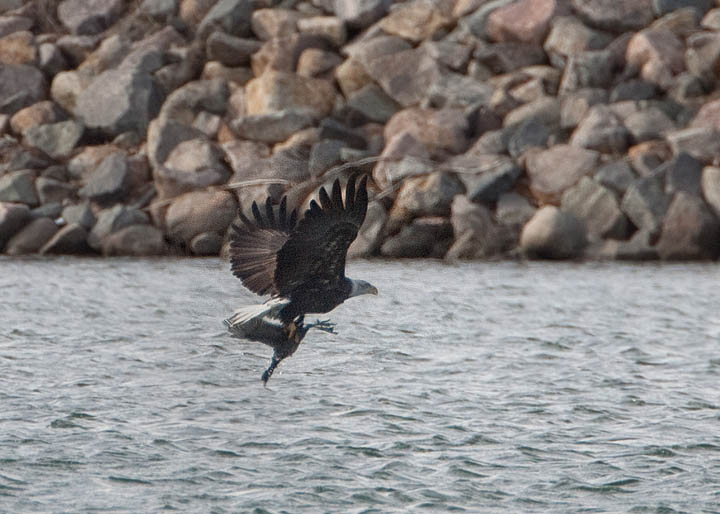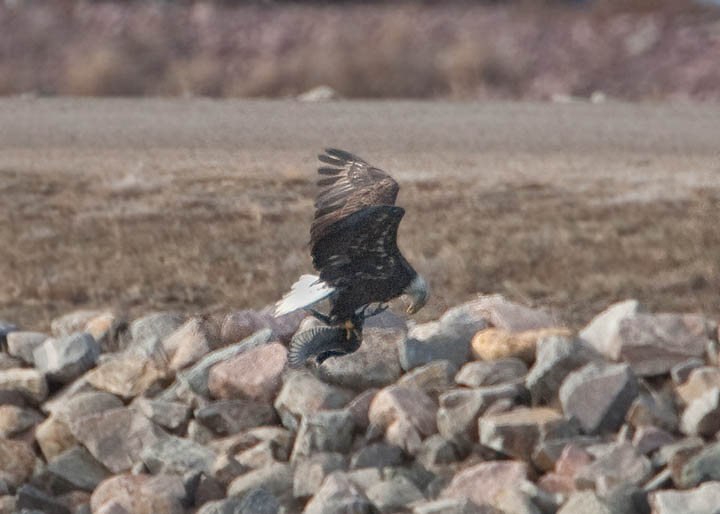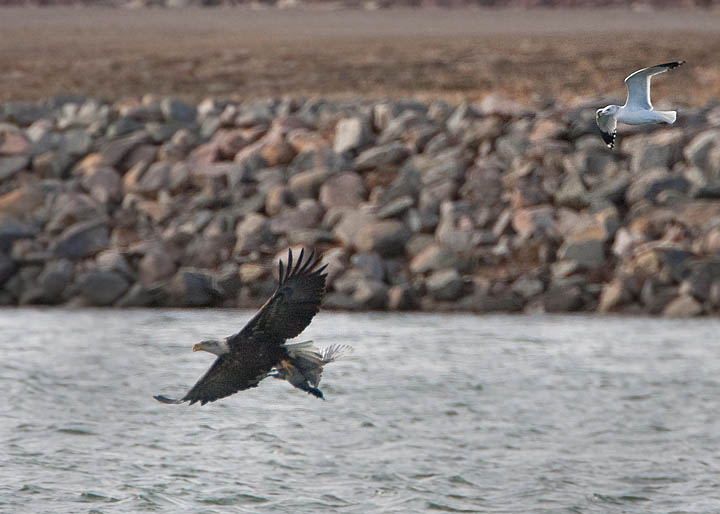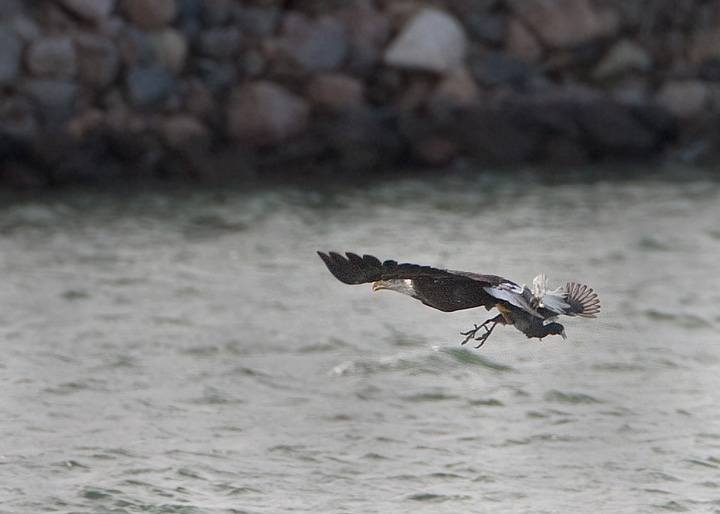 HOME