2013 Pierre CBC results
Count Day December 14, 2013
| | |
| --- | --- |
| Canada Goose | 55,310 |
| Cackling Goose | 6,140 |
| American Black Duck | 4 |
| Mallard | 5,200 |
| Northern Pintail | 1 |
| Gadwall | 6 |
| Wood Duck | 10 |
| Green-winged Teal | 4 |
| Lesser Scaup | 11 |
| Greater Scaup | 15 |
| Redhead | 12 |
| Ring-necked Duck | 1 |
| Common Goldeneye | 27 |
| Hooded Merganser | 9 |
| Common Merganser | 174 |
| Red-breasted Merganser | 2 |
| Northern Goshawk | 1 |
| Sharp-shinned Hawk | 5 |
| Northern Harrier | 4 |
| Cooper's Hawk | 3 |
| Red-tailed Hawk | 26 |
| Ferruginous Hawk | 3 |
| Rough-legged Hawk | 26 |
| Golden Eagle | 7 |
| Bald Eagle | 51 |
| Prairie Falcon | 2 |
| Merlin | 3 |
| American Kestrel | 6 |
| Greater Prairie Chicken | 66 |
| Sharp-tailed Grouse | 12 |
| Ring-necked Pheasant | 102 |
| Killdeer | 1 |
| Wild Turkey | 89 |
| American Coot | 5 |
| Herring Gull | 22 |
| Iceland Gull | 1 |
| California Gull | 1 |
| Ring-billed Gull | 15 |
| Rock Pigeon | 220 |
| Mourning Dove | 3 |
| Eurasian Collared Dove | 656 |
| Great Horned Owl | 11 |
| Eastern Screech-owl | 14 |
| Belted Kingfisher | 1 |
| Northern Flicker | 38 |
| Red-bellied Woodpecker | 12 |
| Hairy Woodpecker | 9 |
| Downy Woodpecker | 16 |
| Horned Lark | 468 |
| Black-billed Magpie | 2 |
| Blue Jay | 69 |
| Black-capped Chickadee | 22 |
| Red-breasted Nuthatch | 1 |
| White-breasted Nuthatch | 9 |
| Townsend's Solitaire | 4 |
| American Robin | 894 |
| Cedar Waxwing | 171 |
| Northern Shrike | 8 |
| European Starling | 443 |
| House Sparrow | 307 |
| Northern Cardinal | 12 |
| House Finch | 51 |
| American Goldfinch | 77 |
| Brown-headed Cowbird | 10 |
| Western Meadowlark | 13 |
| Rusty Blackbird | 10 |
| Red-winged Blackbird | 272 |
| Dark-eyed Junco | 215 |
| American Tree Sparrow | 431 |
| Harris's Sparrow | 3 |
| Snow Bunting | 3 |
| Lapland Longspur | 133 |
| 71 Species Count Day | 71,985 |
| Brown Creeper | CW |
Hours
foot 20
vehicle 67
feeders 14
owling 7
Miles
foot 24
vehicle 667
WEATHER
Temp Hi 21F Lo 3F
Wind- Light and variable most of day, NW 5-10 from noon to about 2 PM.
Sky- Overcast most of day, clearing from 2-3 PM, then cloudy again.
Still water frozen, moving water open

Participants (in no particular order): Richard and Sharon McEntaffer, Jerry Graves, Ricky Olson, Scott Stolz, Dave Krueger, Chuck and Myrtle Backlund,
Kenny Miller, Glen Moravek, Carrol Hanten, Marvene and Rex Riis, Ruben Mares, Dannette Jarzab, Dave Ode, Wally Larsen, Charles Sisk, Silka Kempema,
Casey Heimerl, Dan Svingen, Eileen Dowd Stukel, Doug Backlund (Count Coordinator).

Highlights: Highest counts ever for Eastern Screech-Owl at 14 (old 7); Blue Jay 69 (old 15); American Tree Sparrow 421 (old 390); Eurasian Collared Dove 656 (old 350);
second CBC record for Killdeer; first CBC record for Iceland Gull.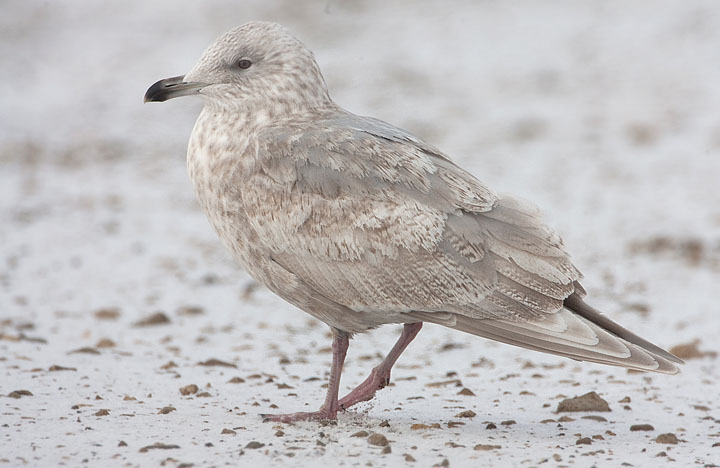 Iceland Gull